AVIATION SANS FRONTIÈRES SUISSE
ASF-Suisse / ASF-Schweiz / ASF-Svizzera / ASF-Switzerland
ASF-Switzerland, one of the latest addition to the ASF Family, registered in January 2019, is a non-profit, non-governmental organisation with headquarters in MORGES, canton of Vaud, SWITZERLAND, c/o J. SUBILIA AVIALEGAL LLC, co-founded by Dr. iur. Julien Subilia.
Together with its sister NGOs (ASF-Belgium and France in particuliar) and with the help of close and reliable partners, its purpose is to put civil aviation directly at the service of humanitarian causes, managing or facilitating, in the best possible conditions, the safe and efficient transportation of sick or wounded persons, of health care professionals and of medical material or medicines.

ASF-Switzerland is governed by an Executive Committee gathering together highly-skilled professionals in their fields (from health to aviation through law, finance and economics). As per decision from Vaud Tax Authority, ASF-Switzerland has been granted the status of public utility entity. Efficiency, agility and discretion are words that matter.

🎉 Première série de vols en montgolfière: Événement Réussi ! Le 25 septembre 2023, notre association à but non lucratif, Aviation Sans Frontières Suisse (ASF-Switzerland), a organisé avec succès sa première série de vols en montgolfière, spécialement destinée à des personnes en situation de handicap.
ASF relentless commitment through another short video
Thank you for your continuing support !
SWITZERLAND - "Les Ailes du Sourire"
"LES AILES DU SOURIRE"
After the first flights of its programme "Les Ailes du Sourire" in 2019, other series took place in 2020, 2021, 2022 and 2023 from and to Lausanne aerodrome (more than 70 flights in total), thanks to the ongoing generosity of its expanding circle of members, partners and sponsors! We thank them warmly.
INTERNATIONAL - "Les Ailes de l'Humanitaire"
DONATIONS & BANK ACCOUNT DETAILS
Help Aviation Sans Frontières to continue to fly where others do not fly or no longer fly !
We, the ASF Family, never hesitate to use ASF planes to deliver humanitarian aid directly to isolated people and villages. Like any humanitarian association, ASF operates thanks to the generosity of its donors. What ASF pilots are most afraid of is being stuck on an airbase, unable to answer a call for help, because they cannot get ASF planes off the ground due to a lack of money. Although ASF pilots and field staff are volunteers, ASF needs to buy fuel and to maintain its aircrafts often under extreme conditions.
Donate by making a bank transfer to Aviation Sans Frontières Suisse account (IBAN), kindly specifying your name and contact address:
IBAN: CH10 0024 3243 5120 8701 N
Place St-François 16, P. O. BOX 7642
SWITZERLAND



in favour of:
Aviation Sans Frontières Suisse (ASF-Suisse)
c/o J. SUBILIA AVIALEGAL LLC
Rue de Lausanne 15
CH-1110 MORGES



SWITZERLAND



Or by using our new TWINT QR Code !


EXECUTIVE COMMITTEE MEMBERS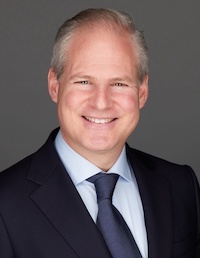 Dr iur. Julien SUBILIA
Julien Subilia, who has been designated as, and will be, ASF-Switzerland next President, has always been attracted by Aviation and its nearly unlimited possibilities. Pilot at the age of roughly 20, he has been dedicating his professional life mostly to air and space law, being one of the few lawyers to tackle the legal aspects of GNSS intended to be used as primary means of navigation. Invited to set-up ASF Swiss-branch by fellow Colleagues from other and historic ASF sections, Julien accepted the challenge and created ASF-Switzerland with the unconditional support of close friends and Colleagues, whose involvment has always been decisive, like the one of ASF-Switzerland's prestigious Ambassadors. Together, we believe that we can make a small difference, be it with our successful Swiss-Porgramme Les Ailes du Sourire (airplanes and, soon, balloons) or with our contribution to extremely challenging missions far abroad carried out under the roof of ASF-International, -France and -Belgium. Latest edition to the ASF Family, ASF-Switzerland has another decisive role to play, due to its geographical proximity to the UN eco-system. Do note hesitate to contact us if you wish to share your thoughts on how best we should fulfill our goals, at the service, ultimately, of those in great need. Thank you !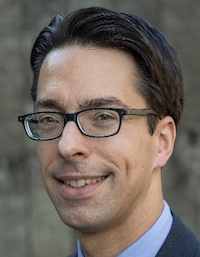 Mr Frédéric DOVAT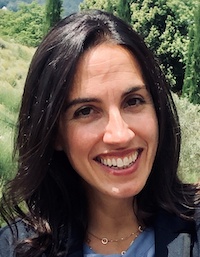 Mrs Sefkat HOTIN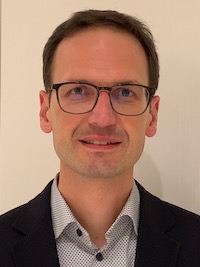 Dr pharm. Jean-François LOCCA
Mr Luc OESCH
Dr iur. Jean-Luc SUBILIA
Mr Charles YETERIAN
AVIATION SANS FRONTIÈRES SUISSE
(ASF-SWITZERLAND)
c/o J. SUBILIA AVIALEGAL LLC
Rue de Lausanne 15
CH-1110 MORGES
SWITZERLAND

Phone: +41 21 353 99 77
(except Mondays and Wednesdays; office morning hours only: 09h30-11h30)
E-mail: info@asf-suisse.ch
LinkedIn: https://www.linkedin.com/company/asf-switzerland

If you wish to join ASF-Switzerland as a Member of our Association or simply to support our actions as a Partner, do not hesitate to contact us per e-mail or by phone. For donations, kindly see our dedicated page (TWINT, credit cards, etc.).
IN CLOSE PARTNERSHIP WITH
THEY TRUST US SINCE THE BEGINNING...
WE THANK THEM FOR THEIR GENEROSITY
These women and men have accepted to support ASF-Switzerland, its goal and activities; they are pioneers, adventurers, innovators, entrepreneurs, and a lot more, to whom we are most grateful.
André BORSCHBERG
Entrepreneur - Explorer - Speaker CEO & Cofounder of Solar Impulse Cofounder & Executive Chairman of H55
Raphaël DOMJAN
Initiator & pilot SolarStratos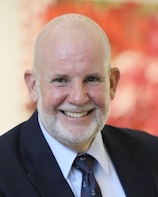 Victor DO PRADO
Director of Council and of Trade Negotiations Committee (TNC) at the World Trade Organization (WTO) in Geneva
Géraldine FASNACHT
Adventurer of the year 2021, by Paris Match. 3 times winner of the most extreme competition of the World the Verbier X-treme and 11 international Freeride victories on the Freeride World Tour. Pioneer of wingsuit flying by opening some of the most iconic peaks in the world. Mountain plane pilot.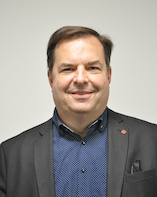 Prof. Dr Volker GASS
Director Space Innovation @ Swiss Federal Institute of Technology (EPFL) in Lausanne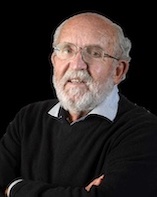 Hon. Prof. Michel MAYOR
Nobel Prize in Physics 2019 Honorary Professor of astrophysics @ University of Geneva
Hon. Prof. Claude NICOLLIER
Swiss Astronaut Honorary Professor Swiss Space Center @ Swiss Federal Institute of Technology (EPFL) in Lausanne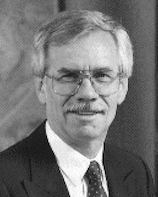 Dr Philippe ROCHAT
Former ICAO Secretary General (1991-1997) IATA's Aviation Environment Director ATAG's Executive Director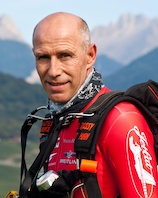 Yves ROSSY "JetMan"
Swiss military-trained pilot & aviation enthusiast